AIBD is pleased to announce that Mr. Chang Jin from China has been appointed as Director of AIBD on 15 January 2015. The interview panel met in Kuala Lumpur, Malaysia to finalise the decision after an extended short-listing process and lengthy deliberation.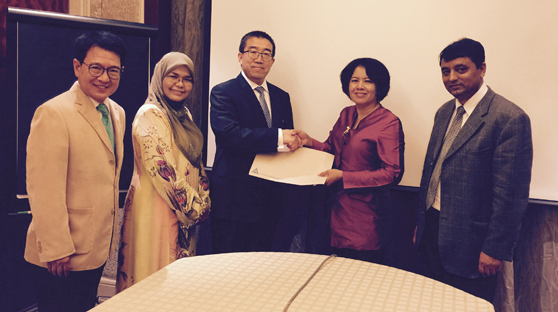 Mrs. Rosarita Niken Widiastuti, President of AIBD General Conference, chaired the panel. The panel also included Mr. Anothai Udomsilp, Chairman of the Strategic Planning Team (SPT) and Dato' Adilah Shek Omar and Mr Laxman Humagain, Executive Board members.
Mr Chang Jin will take office as soon as possible pending work permit approval.