image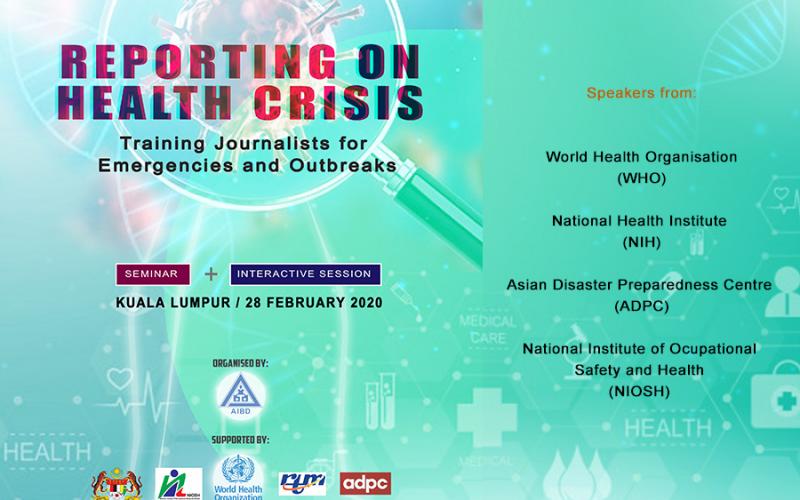 Speakers are:
Dr Cory Couillard, Consultant, WHO : Dr Cory Couillard is a risk communication consultant with the World Health Organization (WHO) Representative Office for Malaysia, Brunei Darussalam and Singapore. He covers communications response to outbreaks and health emergencies (e.g. COVID-19) and has extensive experience with deployments and missions in over 20 countries.
Topic : Brief summary of the situation and information about the disease, Public Health Advice and Risk Perception
Ms Khairulnissa Abdul Kadir, Health Education Officer, National Health Institute (NIH) : Ms Khairulnissa Abdul Kadir is Health Education Officer with the Behavioral research, implementing health education plan Set up by Ministry. Ms Kadir is in charge of developing communication for Behavioral Impact Module (COMBI) and developing healthy lifestyle health education materials.
Topic : Data Collection and Dissemination of Information
Dr. Yvonette Serrano Duque, Senior Public Health Specialist, Asian Disaster Preparedness Center (ADPC) Dr. Yvonette Serrano Duque has more than 10 years' experience on integrated programing in Public Health, Business Development and Child wellbeing programs with Government (GOs), NGOs, Civil society and other public and private partners in the region. She is presently the Senior Public Health Specialist of ADPC under the Health Risk Management Department (HRMD) and an adjunct professor at Thammasat University, Bangkok, Thailand.
Topic : Disaster Risk Preparedness – International Perspective
Ms Ruzita binti Mohd Shariff, Technical Experts, Department of Education and Training, National Institute of Occupational Safety and Health (NIOSH), Malaysia. Her field of specializations are learning and development, environmental health and public relations. She has contributed in the publication of OSHA Guidelines by DOSH in 2006. In 2017 she was appointed the Manager for the Programme Development Division with the responsibility of developing and reviewing all NIOSH training programmes. Currently as a Technical Expert, she continues to look into the NIOSH training development programmes as a whole.
Topic: How to ensure safety during reporting in crisis condition