image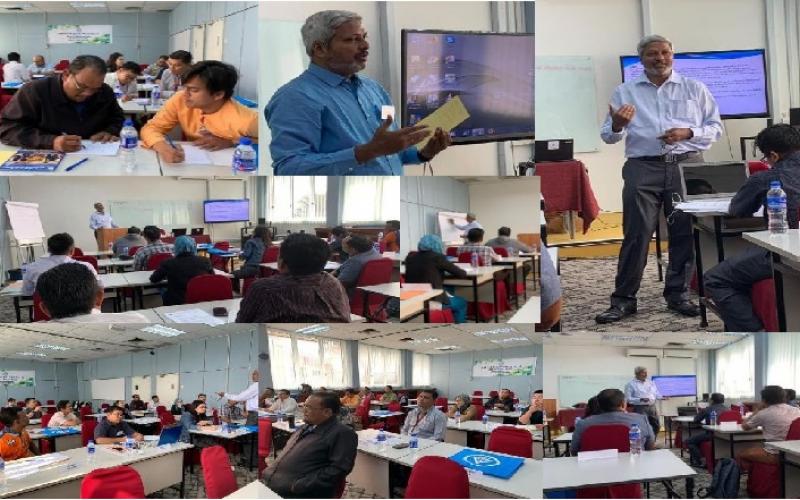 The three-day sub-regional workshop was conducted from 23rd to 25th September, 2019 in Kuala Lumpur. About 16 journalists from Myanmar, Malaysia and Vietnam attended the workshop. It was the first of its kind of workshop organised by AIBD, and first in a series of workshops planned for broadcasters as a run-up to the forthcoming 32nd Olympic Games scheduled in Tokyo in July-August, 2020.  
The workshop focused on basics of sports journalism and sports content in the context of changing media consumption pattern. These included preparatory work and research, liaison and procurement of technical facilities, reporting from sports venues, polishing of interviewing skills and techniques, production of eye-witness accounts and origination of live play-by-play commentary from venues.
The workshop also provided an appropriate forum to discuss the positive role played by sports in democratic as well as other societies and how sports helped bringing people together fostering and instilling human values like cooperation, sportsman spirit, hard work, focus, persistence and discipline in those who were involved in it. Development of a healthy body and mind and character of young individuals through sports, the craft of sports coverage in multi-cultural settings, sports as a career and the perks and positive aspects of being a sportsperson were highlighted during the workshop.
The participants were given practical exercises and assignments involving indoor and outdoor recording of video and audio. These included introductions to a game of their choice, sports personalities, presentation of sports news, and eye-witness accounts. The assignments were presented before the group and analysed.
Live commentary, broadcast rights acquisition and logistics associated with coverage of large international multi-sports events and methods of reporting live from venues in such settings were discussed in detail. Practical issues that often hampered smooth production of sports programmes, need for speed and accuracy were dealt with at length. Tips for achieving optimum results from designated mixed zones of international events, covering player press conferences and formulation of alternatives like devising a Plan 'B' for emergencies during a live coverage were explored.
Among other issues matters like gender issues, money in sports, ethics and negative aspects like match fixing and doping were also covered during the three-day workshop. Communication games and quiz sessions were interwoven into interactions aimed at making participants actively involved in knowledge sharing.
The Course Consultant was Mr. V. Sivakumar, Assistant Director of Programmes (Sports & International Relations), All India Radio, New Delhi. He has three decades of experience in mass media, starting with a national news agency and later print and electronic media. He covered several multi-sport international events for All India Radio beginning with the Commonwealth Games held in Melbourne and Delhi, the Asian Games held in Doha, Guangzhou, Incheon and Jakarta, and finally the Olympic Games held in London and Rio de Janeiro, in addition to hundreds of international Cricket matches as well as Badminton, Tennis and such events.