image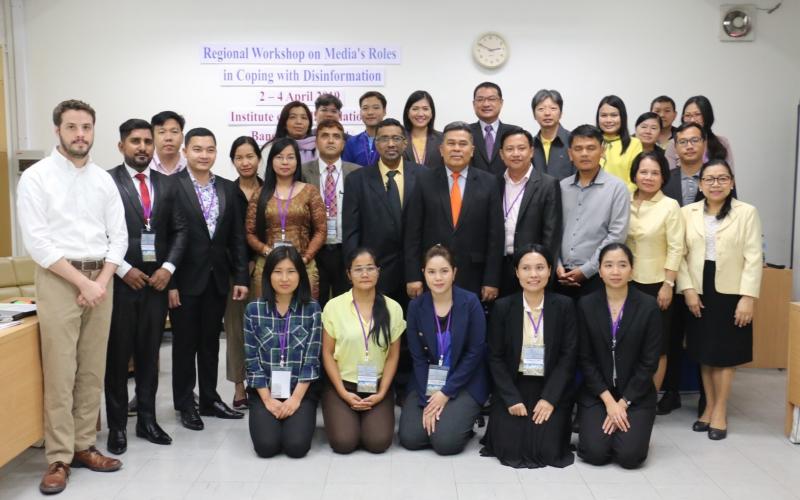 The 3-day Regional workshop on Media's Roles in Coping with Disinformation was officiated by the Deputy Director-General, Government Public Relations Department, Dr Charoon Chaisorn.   It is being conducted by a Media Trainer from Kerala India, Mr A. Ravi Shankar. 
A total of 20 participants from Bhutan, Myanmar, Nepal, Sri Lanka and Thailand are attending the Regional Workshop hosted by the National Broadcasting Services of Thailand (NBT) in Bangkok.
Objectives of the workshop, among others:
To make the participants understand the principles of laws related to mass communication especially media ethic laws;

To educate the participants on the background stories about misinformation and the reasons for the dissemination of misinformation in mass media; and

To enhance skills in coping with misinformation.

    
The Consultant for Communication and Information, UNESCO, Bangkok, Mr David Young will also be sharing the UNESCO research on fake news with the participants who will also be having a study visit to MCOT and "Be Sure Before Sharing Centre" as parts of the workshop activity.