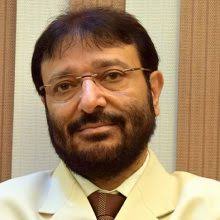 F. Sheheryar completed degrees in Journalism, Mass Communication with specialisation in lingual cohesiveness of oriental languages as are spoken by multitudes in different countries. Worked on significance of emotional aspect of languages, acquired trainings at national and international institutions of learning in adapting stories for audio & audio-visual media. A vast experience in the practical field supplemented the knowledge thus acquired and trainings so accomplished which honed his skills before creating broadcast marvels for the Public Service Broadcasters in India's diverse ethno-lingual zones.
Return from television to radio in 2012 witnessed him being tirelessly engaged in advocating that radio remains the exciting medium that has captivated audiences and especially, now, when digital technology has lowered the barriers for entry into radio production and, to a great extent, broadcasting.
F. Sheheryar, a dyed-in-the-wool professional occupies today the exalted office of the Director General, All India Radio, was initiated into broadcasting in the year 1981. He served in different capacities of consequence, both in All India Radio and Doordarshan (India's Public Service Broadcasters). The Officer with his creative yearnings and a penchant for perfection and innovation, carried out many successful experiments with ideas and genres. His creative work was often acclaimed as an apotheosis of excellence which won him plaudits at home and abroad.