Next year's Asia Media Summit will be held in China again, this time in Qingdao, a beautiful seaside city located in the southeast part of Shandong Province.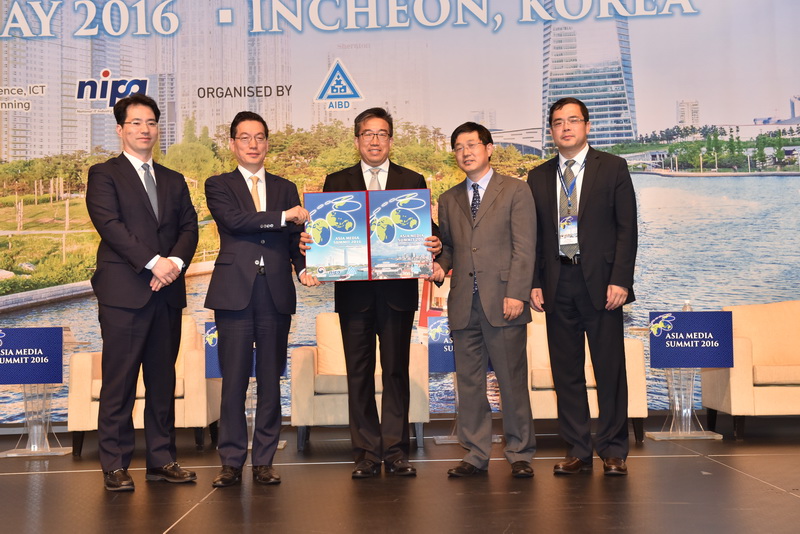 Mr Yan Chengsheng, Deputy Director General of the State Administration of Press, Publication, Radio, Film & Television, China, announced that China will host the 14th AMS in 2017 during the closing ceremony of the Asia Media Summit on 26 May 2016 in Incheon, Korea. He formally accepted AIBD's offer to host the event from AIBD Director Chang Jin.

In his remarks, Mr Chengsheng said China is honoured to host AMS 2017 in Qingdao city, an important international trade centre. It is also rich in cultural and historical heritage.

He said the media industry in China is developing fast and its hosting of the AMS will offer an opportunity to learn and share expertise and experience among broadcasters in Asia-Pacific.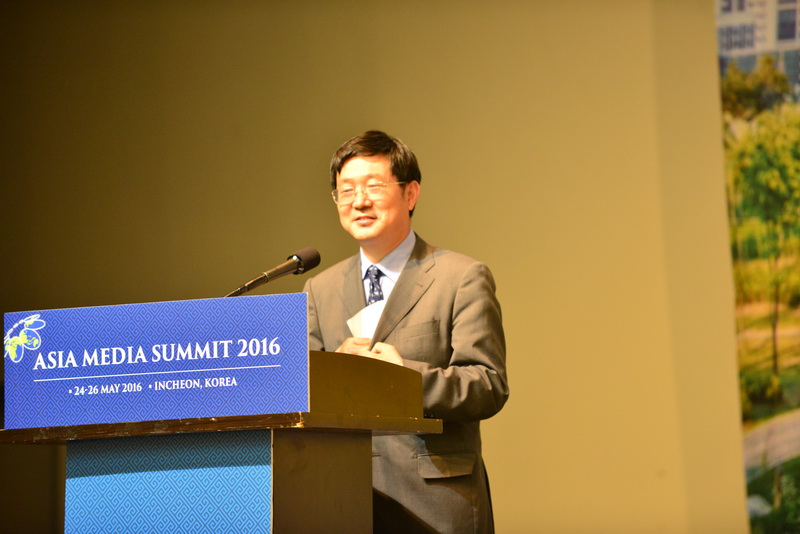 "We hope that the AMS will continue to promote cooperation and achieve common aims among broadcasters in the region," he said.

In May 2010, Beijing hosted the AMS, which attracted more 600 delegates, including policymakers, media professionals, scholars, and stakeholders of news and programming from the Asia-Pacific region, Africa, Europe, the Middle East and North America.