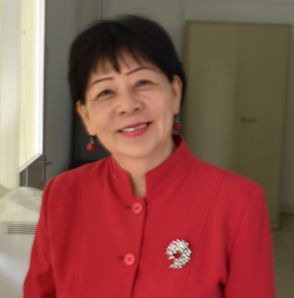 Monica Phang joined AIBD as the Programme Coordinator end of March 2016 specifically for the Asia Media Summit (AMS) 2016 and was appointed as Programme Manager in mid June 2016.
Her past experiences in the government national broadcasting station (RTM) included as a broadcast journalist, a TV producer and an International Relations Officer.
Other duties like drafting proposal for the National Creative Industry's benchmarking study to Europe and the smart-partnership creative industry programme to Japan and Korea. She also involved in organising RTM-ABU TV Prizes workshop, RTM's Copyrights workshop and World Summit on Media for Children (WSMC). She has also presented country papers on Broadcasting for All – Focusing on Gender and Copyright Issues.
Monica obtained her Master degree in Business Administration (MBA) from the University of Southern Queensland, Australia and she speaks English, Bahasa Malaysia and Mandarin.