How to integrate value added services with creative content that's available on air is a key factor in drawing investors to allocate more resources to create good programmes.
"Much has yet to be done in this integration issue", according to Mr. II George, Additional Director General (Training), of the National Academy of Broadcasting and Multimedia, India, one of the speakers on 'Technological Innovations and Trends Impacting Creative Content Production'at the 3rd International Conference on Broadcast Training in Kuala Lumpur.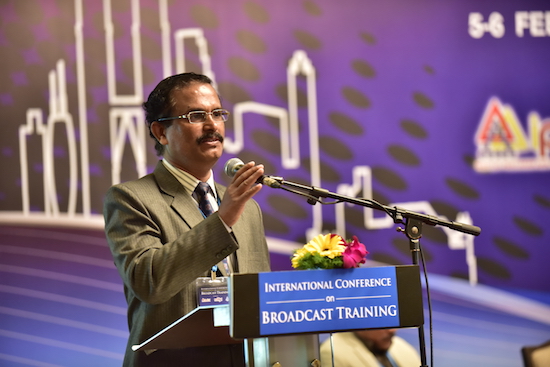 In his presentation, Mr. George identified some of the new technologies available to content producers such as the rise of social media, second screen technology, smart phones, IPTV, Integrated Broadcast Broadband, HbbTV, OTT, smart TVs, game consoles and tablets.
What should broadcasters try in production amidst new technologies? Mr. George suggested the use of animation and graphics, virtual sets and character, multiple layers, file storage of operational set up, multi track recording and post production from different locations, macro programmes, social interaction, and hybrid workflows.
Mr. Jeewa Vengadasalam, Specialist at the Department of Electrical and Electronic Engineering, Universiti Tunku Abdul Rahman, Malaysia, also spoke at this session and examined the latest trend in drone journalism.
In the US, he said that broadcasters are increasingly using drones with 4 to 8 rotors or propellers that provide a bird's eye view of a news event.
"Drones have advantages such as stable and vibration free HD images, wireless broadcasting, effectivity at close range and long range and real time viewfinder image to all ground stations,"Jeewa pointed out.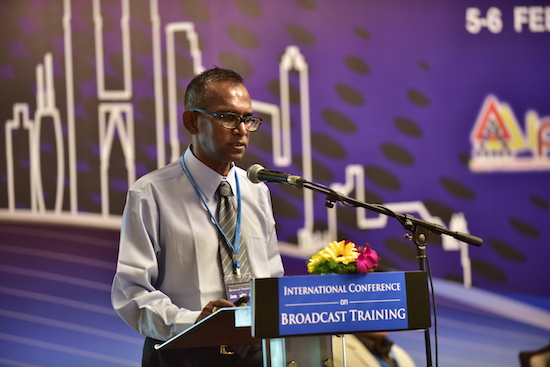 However, he said, broadcasters need to contend with issues dealing with drone journalism. These issues cover costs as drones'battery last only between 20 and 40 minutes, compliance with aviation rules, interference with spectrum parameters, field reporting competency, safety and ethics on privacy.
With more content and technological advances available to broadcasters, drone journalism is a new approach to content creation that provides a good bird's eye view.