image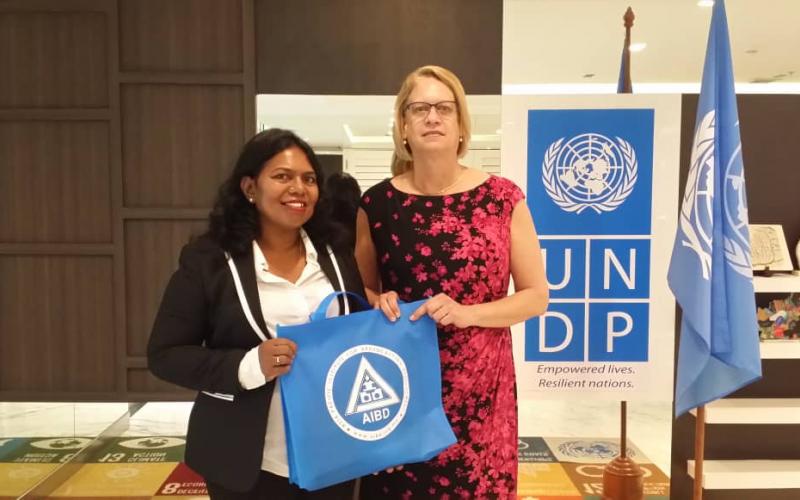 Ms Philomena Gnanapragasam visited Ms Valerie Cliff, UNDP Deputy Regional Director for Asia & the Pacific. AIBD Director briefed about the recent AIBD initiatives to advocate SDGs in collaboration with its members and partners. Ms Cliff appreciated institute's effort in spreading the work of SDGs in content development through network and structure among the media practitioners in the Asia-Pacific region.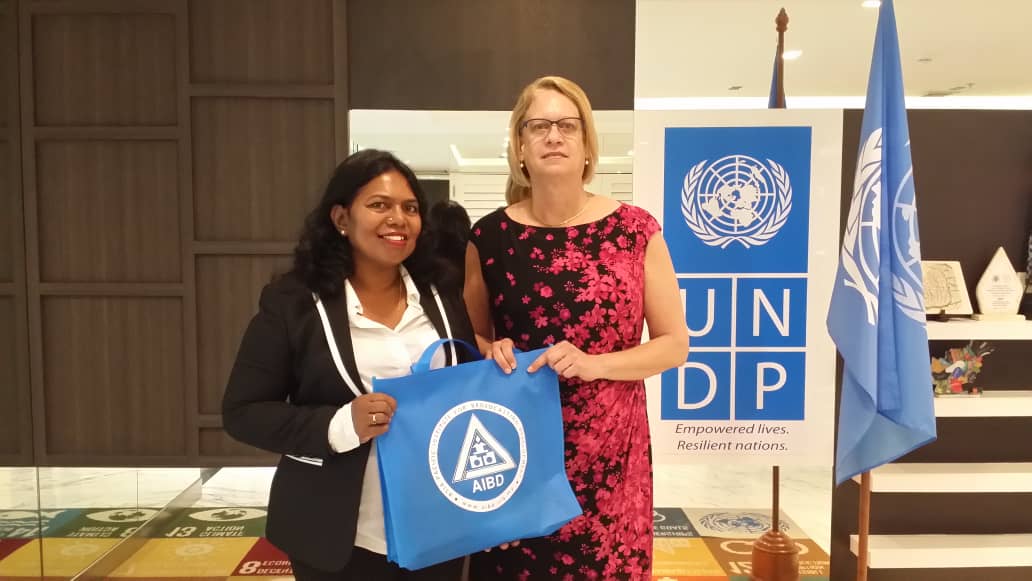 Earlier,  AIBD team also made a similiar call on the UNDP Resident Representative in Thailand, Mr Renaud Meyer at his office at the UN Secretariate Building.
Mr Meyer also expressed the desire to work with AIBD to address the current pertinent issues including violence against extremism.He stated that with the advent of digital technology, violence against extremism is getting rampant via the social media multi-platforms.