The new and final deadline for AIBD member to register online for the upcoming Radiodays Asia (RDA) 2019 has been extended to August 10, 2019.   Please use the discounted price code - AIBD2RADIO (IN CAPITAL LETTER) to get the special price of USD300.00.  After the deadline, the registration fee per person is USD450.00 and for the last week prior to the event is USD475.00.    
The inaugural RDA 2019 is to take place in Kuala Lumpur at the Hotel Istana on 27-28 August 2019.  It is the NEW conference initiated by the team who produces Radiodays Europe (RDE), AIBD's partner since 2013 for conducting the Asia Media Summit (AMS)'s pre-summit workshop on Radio Broadcasting Development.
RDA 2019, is to share RDE's expertise and experiences by creating a professional and international meeting point for the radio and audio industry in the Asia-Pacific region.
RDE is the world's largest and leading international radio conference for both public and private radios with 1,600 participants from 600 countries and regions worldwide.  RDA 2019 aspires to serve as a platform, akin to the RDE, to learn about international media trends, new technology, content development and business opportunities.
  For more information click the link: http://bit.ly/2YBULsA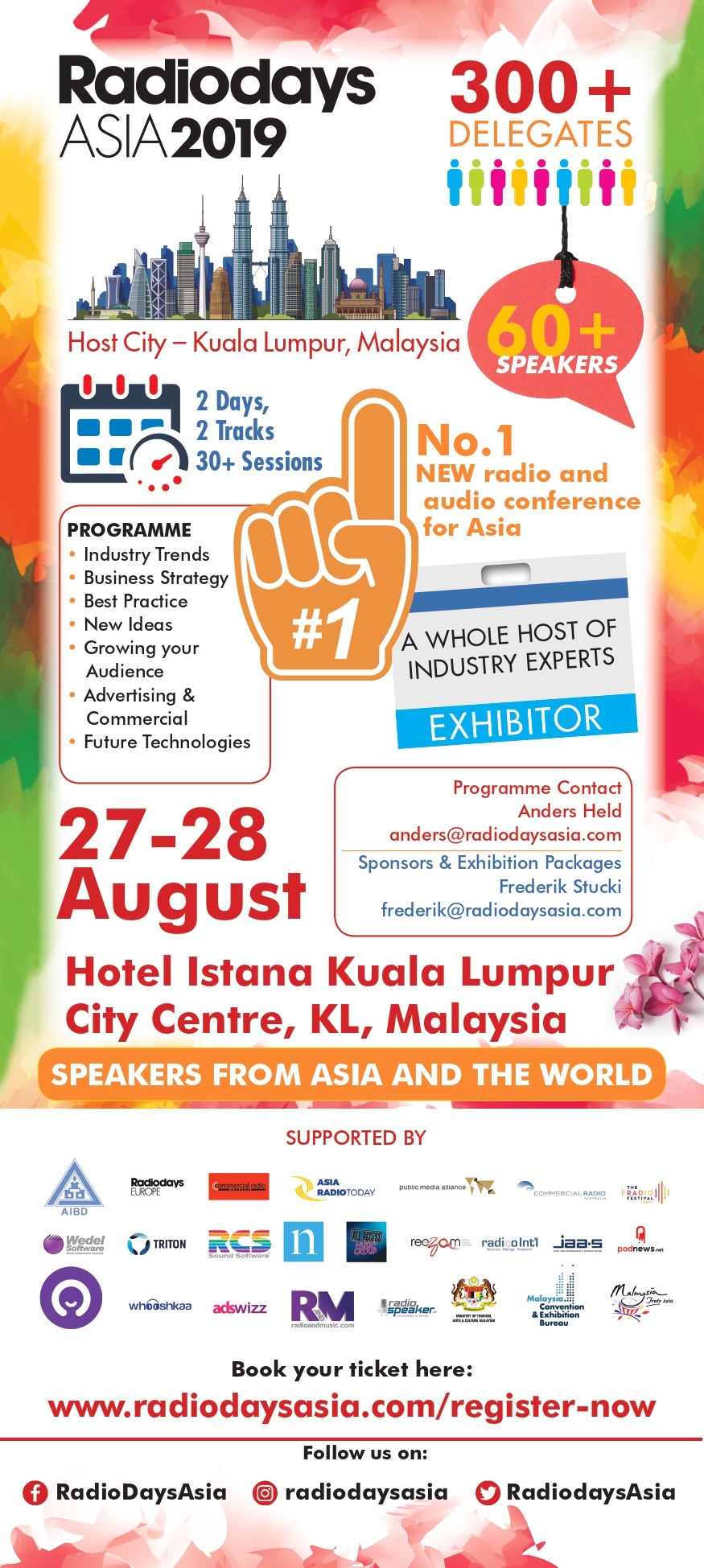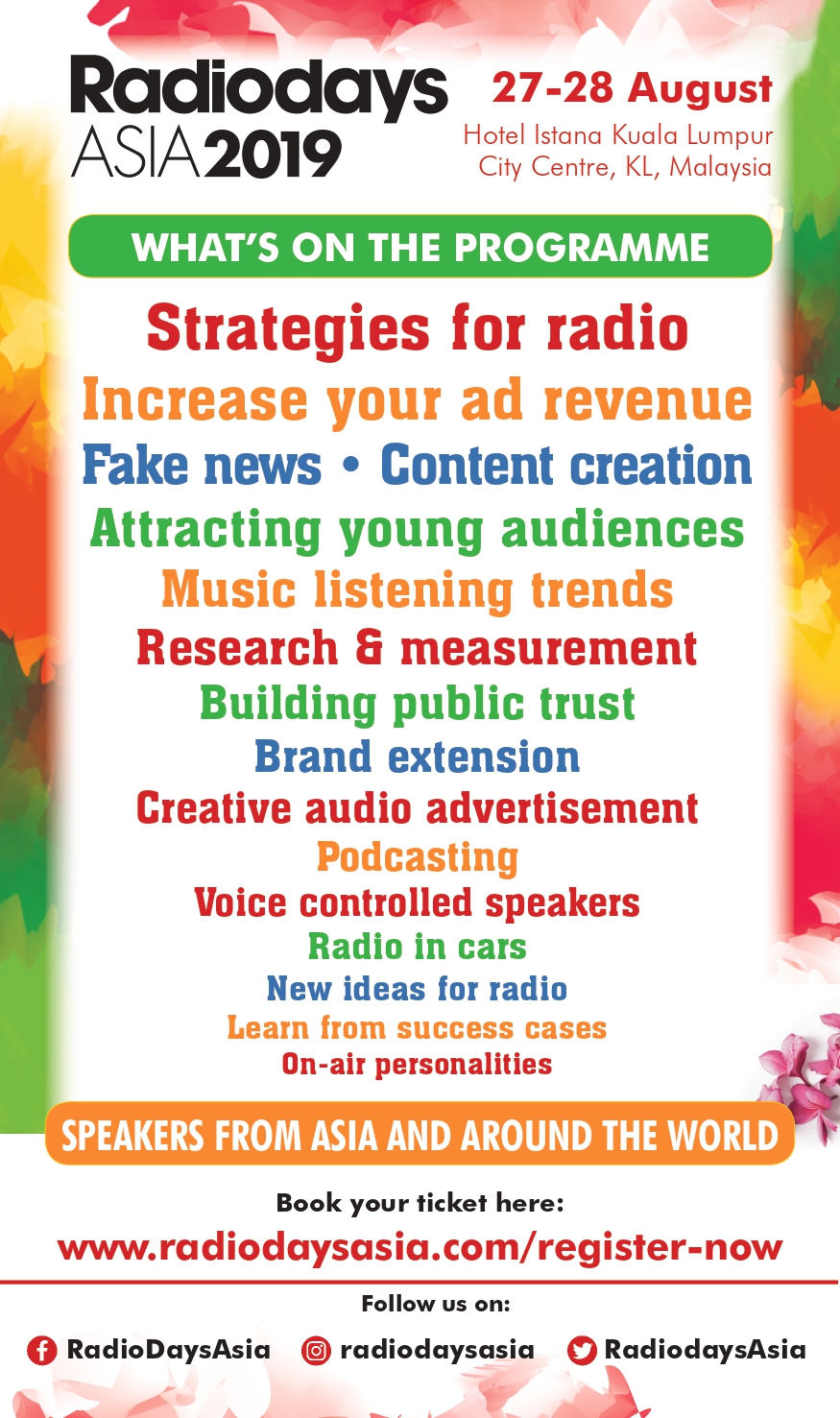 Image