International Mother Earth Day is celebrated worldwide on the 22nd of April to support the environmental protection and to recognize the saviours of mother nature. This year the theme is "Protect our species" and has a focus on saving species which are on the verge of extinction due to climate change, deforestation, pollution and illegal poaching.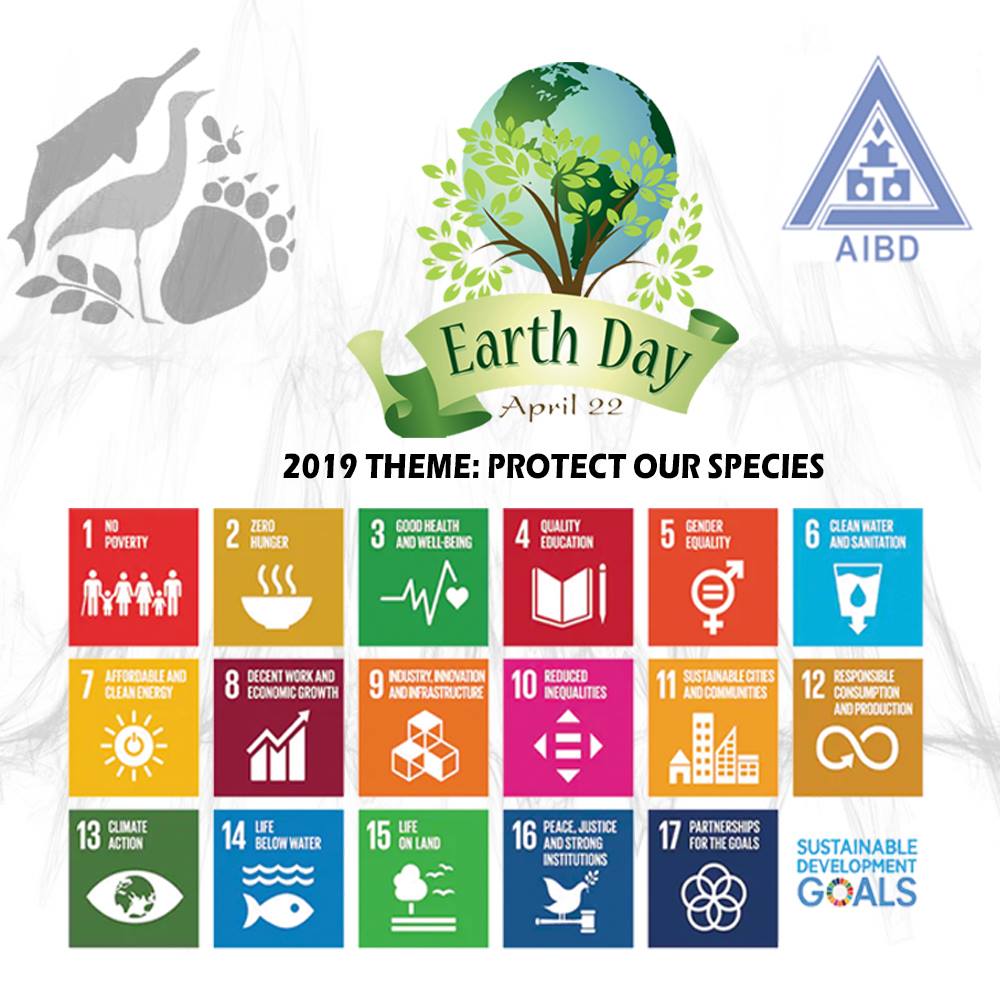 AIBD has always been an advocate on highlighting human developmental issues with the support of its members and partners. The institute has been playing its role as a catalyst for the awareness of Sustainable Development goals (SDG Agenda 2030) through Asian-Pacific media.
For the past few years the institute had organised various regional and in-country workshops on climate change reporting, reporting in natural hazards, using the power of data to report and analyse the upcoming climatic threats and how to disseminate such information through the media in an impactful manner.
For the occasion, AIBD produced online presentations depicting that how Asian-Pacific broadcasters are raising awareness to educate their audience to protect, preserve and help the environment for potential imminent threats.
Renowned Australian broadcaster, Ms Clare Arthurs, contributed her ideas on the significance of safety for environmental journalists and how to report such incidents. This presentation was a teaser to our upcoming workshops on the same subject.
Mr Janardan Bista, Environmental Journalist from Radio Nepal highlighted that how Radio is aligned with Government's policy on environmental protection and how it is engaging its listeners to contribute towards the better future by protecting the indigenous species of the country.
During Asia Media Summit 2018, AIBD organised special session on sustainable development stories. Institute also streamed a couple of presentations to its social media followers and members on 22nd April 2019. In one of the presentation, Mr Jagganath Sharma, Head of News and Current Affairs of Bhutan Broadcasting Service (BBS) discussed that how the media in Bhutan is provoking its youth to contribute towards the environment and how various campaigns were backed by the Government and encouraged communities to help themselves for a clean environment.
Recipient of Padma Shri award (India's highest prestigious award), Dr R. Vasudevan discussed that how India is recycling its plastic to build roads and various other low cost infrastructure to achieve a clean and green country.
AIBD wishes that other members also contribute their stories that how their media is playing its part to help mother Earth. Wishing all of our readers, a very happy International Mother Earth Day 2019.
Image