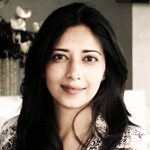 SOHNI KAUR
DIRECTOR, STRATEGY & DEVELOPMENT, APAC, NETFLIX
Sohni Kaur is Director for Strategy & Development, APAC at Netflix.
She has worked in the field of public policy and diplomacy for over 15 years. She started her career with the Asia-Europe Foundation, an international organisation focused on building dialogue and partnerships between communities in ASEAN and the EU. Since 2014, Ms Kaur has worked in field of technology and media policy. She was a consultant with TRPC, led the secretariat for the Asia Cloud Computing Association and managed public policy for Twitter in Southeast Asia. She joined the APAC Public Policy team at Netflix in 2016.
Ms Kaur has a Bachelor's degree in Political Science and Economics from McGill University (Canada) and a Master's degree in Public Policy from the Lee Kuan Yew School of Public Policy (Singapore).