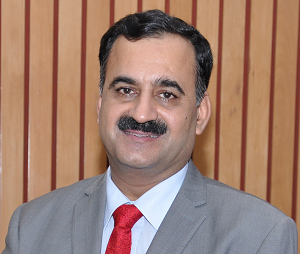 Pavan Duggal is the Founder & Chairman of International Commission on Cyber Security Law.
Pavan Duggal who is the president of Cyberlaws.Net, has been working in the pioneering area of
Cyber Law, Cyber Security Law & Mobile Law. While a practicing Advocate, Supreme Court of
India, Pavan Duggal has made an immense impact with an international reputation as an expert
and authority on cyber law, Cyber Security Law and e-commerce law.
Pavan Duggal Has Been Acknowledged As One Of The Top 4 Cyber Lawyers Around The
World.
WDD [World Domain Day] Recognises Pavan Duggal As One Of The Top 10 Cyber Lawyers
Around The World.
Pavan has been working on the legal, policy and regulatory issues concerning Darknet for the
last few years. He has authored two seminal books on Darknet entitled "Darknet & Law" and
"Darknet, Anonymity & Law". He has been advocating the need for coming up with efficient
and effective legal response mechanisms and frameworks to deal with the challenges pertaining
to misuse of the Darknet for cybercrime and cyber terror purposes.